Parker Playhouse Comes To Delmar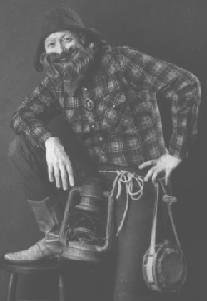 Well, my mule Matilda and I have already begun traveling around the state doing performances for youngsters--of course I know where we'll be on the Wednesday before Thanksgiving!!!!Delmar Elementary School-- See if any of the children can guess what show we will be doing..
HINT 1) It is based on a Mother Goose nursery rhyme.
HINT 2) It tells the story of a person who is not very smart- his initials are SS
HINT 3) The person is going to a Fair.

That's all the hints for now---if there are any guesses--let me know. Do you have a copy of Mother Goose in the school library ???
Your friend,
Prospector Parker
Parker Playhouse

The Day Arrived!
---
Patricia A. Weeg

pweeg@shore.intercom.net
Return to Global Classroom