We Love Your Applause

Dear Ashley, Caitlin, Hanvi, Ashley and Caitlin,
You had a number of questions I'll try to answer.
First Ashley, yes as performers we love to hear your applause (clapping your hands). It let's us know we are doing a good job--sort of like your teacher grading your paper. We travel to schools all around the area. To get our performers we hold auditions--but the show you'll see this year has only two performers--Mr. and Mrs. Wills--by the way the backgrounds (scenery) that you like so much, Ashley, are always painted by Mrs. Wills--I'll tell her you like them.
Caitlin, I laughed when I read what you wrote--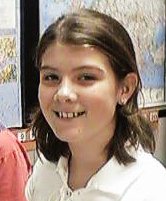 "You won't really see us this year. Since we're in the 6th grade, we are all the way in the back!!"
Very witty!!! Thanks for sharing the "Humpty Dumpty" rhyme with me. It is sad that they couldn't put him back together again. It reminds me though of a song that we have in our show "The Music Bear," that Santa sings. It's about what to do when your plans or dreams fall to apart into pieces (like Humpty did). Santa sings:
Pick up the pieces and start all over again
Do it with a parent, a teacher or a friend
Don't let the blues or despair fence you in
Just pick up the pieces and start all over again!!

Bye till next time,
Prospecter Parker
---
Search The Global Classroom
---
Patricia A. Weeg
pweeg@shore.intercom.net Return to Global Classroom