Hanvi Likes Research
---
Dear Prospector Parker,
You're right I do like looking things up. I think it is a great way to learn. I also think that it might help me in my future career. Right now I'm thinking about being an electrical engineer. I am doing some research for my book report right now on Martin Luther King Jr. The bad thing is we also have to draw 10 pictures to go with the report, and I'm a terrible drawer. The youngest president ever to be elected is John F. Kennedy. He was elected at age 44 in 1961. He was a Democrat. He was governor of Massachussetts. He passed away at age 46 in 1963 in office.
I have something for you to do a little research on myself. How many presidents went to New York University? What are their names? When did they became president? Were they a Democrat or Repulican? When were they born? When did they pass away? About how old were they when they became president? How old were they when they passed away? That's all for now.
See Ya,
Hanvi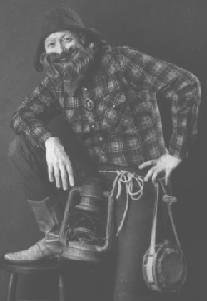 Dear Hanvi:
Hanvi, first, you've got me. I can't find any President who attended New York University.
Good work looking up John Kennedy--actually he was only 43. Are you sure he was Governor of Mass. ? Wasn't he a U.S. Senator? Let me know the answers to your quiz.
Prospector Parker
---
Search The Global Classroom
---
Patricia A. Weeg
pweeg@shore.intercom.net Return to Global Classroom