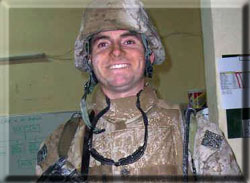 SSgt. Dennis Bradford
May 3, 2005. Sorry I have not responded recently but the tempo of operations around here has been extremely fast over the past two weeks. I will get back to the students as soon as I can get my head above water. Please let them know I have not forgot about them. Also please pray for the family and unit of Bobby Guy. It is extremely hard to loose one of your Marines.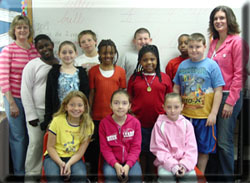 Hi from Delmar Elementary! We can't wait to begin writing to you and learning all about Iraq and what your days are like.