Patti: Isamu, we seem to be online at the same times and I see your messages coming in. This brings up a good point, however. When doing global projects it is important to have partners who read mail frequently. This really helps keep the dialogue moving along.

Isamu: Yes, I perfectly agree with you.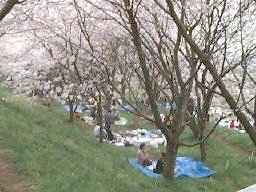 Yesterday I went to Kamakura for seeing cherry blossoms with my wife. On the train I saw the ad of a magazine, it told one of the titles, Dialog and friendships are best way for their health in mind. Oh, I surprised to see this words. I've really thought the same thing. But unfortunately, I could not read the magazine yet. I'd like to read perfectly and tell you all about the article.
Patti: Please share with us when you read it. I'm sure there are many good thoughts in the article. Did you take any pictures of you and your wife and the cherry blossoms? We would love to see pictures.
Isamu: About this magazine, usually it publishes on fifth every month, but today is Sunday. So it publishes tomorrow on Monday. Yes, I'd like to tell about this article on that magazine.
My wife hates to be taken pictures so I could not bring my camera with me. but this morning I run and get pictures around my house seareies. There are many Cherry trees near my house or in our town, so I'd like to show some of them, I'm sorry I could not take good ones.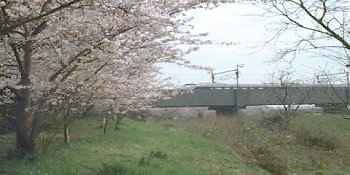 Maybe you see a super train on the first picture. Yes, we get a Shinkansen station within five years in our town. We will be within half hours to get to Tokyo from here soon.
---