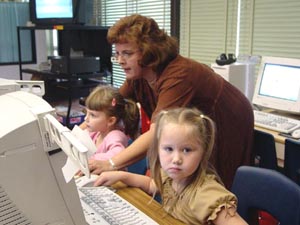 Teresa Parrott with students in grade 1
"Students utilized KidPix to create addition sentences to better clarify their understanding of "counting-on."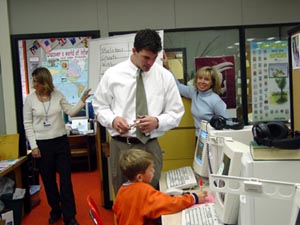 Evan Howard with students in grade 1
"This technology lesson was an activity from MathCats.com Since Halloween is approaching us, the students got to visit a Haunted Hill. There are many spooks that were hiding out on Haunted Hill that the students had to find. They created tally charts to help keep track of all the spooks they encountered."