by: Hannah Sivan and David Lloyd
The High School for Environmental Studies
Sde-Boker, The Negev, Israel
http://environment.negev.k12.il/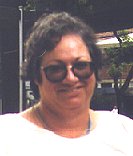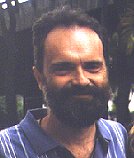 In the High School for Environmental studies we practice the use of the Internet and the Internetic tools for teaching in the classroom for the last 5 years. During these years students and teachers took part in many projects such as Desert and Desertification, Global Novel, Kidlink and the 21st Century Schoolhouse. The Internet site of this project can be seen in the school's homepage at http://environment.negev.k12.il

In this paper we will present 5 didactic issues that enlighten few of the unique issues that teacher and students that are using the Internet as a tool for teaching have to face:

1st. International teaching
2nd. Project based Teaching
3rd. Inter-disciplinary teaching
4th. Teaching is a High-Tech Learning Environment
5th. Using English as a Foreign Language


We will also suggest solutions to these issues according to models developed in our high school.

6th. International teaching

One of the most important contributions of the internet to teachers and students is the opportunity for global cooperation and International teaching and learning. By using the internet tools, students from different parts of the world, learning together, reading each other's ideas and views, discussing common concerns and understanding the differences in their attitudes.

Students communicate with each other by exchanging e-mail, IRC sessions and join their efforts in carrying out joint project like a Global Magazine (http://www.viser.net/gs21/magazine.htm). Teachers create a "Lesson Bank" with teaching materials to be used by partners in different parts of the Globe (http://www.viser.net/gs21/lessbnk.htm).

The 21st Century Schoolhouse (http://www.viser.net/gs21/) demonstrate a learning project that involves International Teaching. The organizers and leaders of this project managed to bring together, as a part of the study, 100 students and 20 staff from 6 countries to a summit in Oregon, USA, to summarize a year's long study on environmental issues. During the summit the students worked together, in multinational groups, and wrote together a "Declaration of Environmental Rights and Responsibilities for a Sustainable Global Environment" (http://www.viser.net/gs21/summit/declfin.htm). this Declaration is based on a research that the students did, in each one's country.

Preparing and planing an International Study or curriculum has to take in account few things and points that are not taken in account in day to day planing work that is done at school. For example: time planing and taking in account the different time table of schools in different parts (north, south, east and west) of the globe. Or bringing together students from different age groups and different cultural backgrounds. These can become tools and materials to study too.

7th. Project based Teaching

Naming a curricular unit "a project" means to us that we are talking about a special unit that will not be a "natural part" in the school's curriculum. A project can be interdisciplinary and ca be thought by a team of teachers - this is something that is not regularly done in Israeli schools. We added to the 10th grade's week a 4 hours' time unit. This time unit was used by 4 teachers (each one specialize in a different subject, such as: English, History, Geography and Biology) to teach the subject "Desert and Desertification" (http://environment.negev.k12.il/desert/desert.htm).

This was a year long, 4 stage project focused on "Desert and Desertification" (http://environment.negev.k12.il/desert/d5-u.htm). We had in mind global cooperation in learning and used e-mail as a main tool for communication between the participants (http://environment.negev.k12.il/desert/part.htm). After the students and teachers introduced themselves to each other we realized that the different classes joined this project did a big variety of studies in subjects related to desert and desertification. Some studied the animals and the plants, some studied desert architecture a others studied the place of the desert in the development of religions. Students from USA designed questionnaires that were answered by students from other classes, worldwide. Israeli student joined with students in Arizona USA to make a study about the Bedouin people in Israel and the Native American - Indian in the deserts of Arizona.

Another type of project is the Multi Cultural Calendar (MCC) (http://www.kidlink.org/KIDPROJ/MCC/) KIDLINK (http://environment.negev.k12.il/eng10std.htm).

Teachers can also benefit from working together with teachers from other countries. There teachers' projects show teachers working together in order to plan and teach their students, taking advantage of the opportunities that are made possible by the Intrnet: Planning for Hawaii Summer '98 Technology Training: (http://www.globalclassroom.org/hawaii98.html) is a joint project of teachers from more than 7 countries that use tele-communication for teaching. The collaboration is done on electronic mailing lists and over the WWW.

KIDLINK has a special "Grownups area", that is working buy means of coordination e-mailing lists as well as bythe "Village Cafe" - A place for grownups, teachers, parents and other "big kids" to share ideas and put together curriculum , idead and resources for teaching. (http://www.kidlink.org/english/grownups.html)

The 21st Century Schoolhouse has a "Lesson bank" that contains lesson plans on topics related to the Issues that are part of the study in the schoolhouse. These lesson plans can be used by teacher or adapted to the needs and demands of the curriculum in the different schools. (http://www.viser.net/gs21/lessbnk.htm)

We find that in some cases teachers to not have enough know-how and knowledge as for how to use computers for teaching, the internet for communication and are not confident enough in developing and teaching interdisciplinary subjects. We, therefore, recommend to establish an in-service training and instruction program for teachers. Such a program will train teachers to use these tools and will provide them with support during the stages of the projects as participation in this type of educational activity requires technological and teaching skills that are different than the skills that teachers acquire during traditional teacher's training.

E. Using English as a Foreign Language

Students and teachers that live in Non English speaking countries find it difficult to join and to take part in projects that run on the English language. English is, however, the common language of the Internet and the only way to take part in international projects. In most of the non-English speaking countries English is thought as EFL (English as a Foreign Language) and when students may not have the level of English Language skills that enables them to take part in projects that are going on in English.

The model that we are using in our school is based on the concept of Bi-Lingual projects. We are teaching and performing all the class work in Hebrew. The use of English is done when we come to International communication with partners from other schools. In this case we ask for assistance from the English teachers of the students. The idea is to get the English teachers at the school involved in the projects in a way that reading materials and writing assignments that are connected to a project will be also a part of the EFL class. In this way the EFL teacher can use authentic materials in English lessons and at same time the international projects will become a part in curricular activity, in ways such as:
Teach in class vocabulary that will enable the students to read texts that they search for in the Internet and to correspond with 'keypels'.
Help students to write texts to be later used for proposes such as introducing themselves, make statements and write essays that will be later submitted to joint projects like the projects' magazine and more.
Help students to translate materials and results of their studies to English in order to be presented on the WWW pages on the Internet.
Summary

The Internet is a very unique and powerful tool that has a huge effect on all the teaching and learning activities that are done in the classroom. Not only that the Internet is enabling international teaching and learning, it gives the teaching and learning a new dimension by adding the opportunities to the various types of communication with partners to the teaching and the learning from far away on the Globe. The communication that can be done by Internet tools such as e-mail, IRC, and WWW pages writing (HTML) and searching for information.

The Internet is also making the English language that is taught as a second language as a tool for of real need - that is being used for real commination with partners to teaching and learning. Using the Internet also enables to teach and learn English as a Foreign Language to make the language a real daily tool of communication.
---