Coordenadora Nacional do Projeto KBr
Coordenadora do Portal eduKbr
Kidlink Project Assistant Director
Kidlink Institute Research Director
http://www.kidlink.org - http://venus.rdc.puc-rio.br/kids/kidlink
http://http://venus.rdc.puc-rio.br/kids/kidlink/ksociety/cv-marisa.html

---

From Denmark
From: Hanne Wolff hp_wolff@post8.tele.dk
Date: October 10, 2000
Hello teachers in Pakistan!!
Greetings from Northern Europe. We are a small school in Denmark named Aller Friskole and we have been working on projects in Kidlink for several years. Our school only has 80 students from grade kindergarten to grade 8, but we all like to use computers a lot. Even though the youngest of us do not read or write, we enjoy using pictures. Pictures can tell a lot about our and other people's way of life. Those of us you are beginning to learn English like to do projects with other students in English. It helps us a lot in using English in an "every day" way. Those of us who have been learning English for several years - enjoy chatting on the Kidlink IRC or the Kidlink c2d. Please visit some of our projects on the Danish Kidlink c2d.
Greetings from Aller Friskole, Denmark, Europe
Hanne Wolff, teacher
e-mail: hp_wolff@post8.tele.dk
---

From Finland:
From: Staffan Holmberg staffanh@narpes.fi
Date: October 14, 2000
Dear teachers in Pakistan,
I wish you and Patti Weeg luck in your efforts. We all have to learn more about each other. Kidlink is a wonderful way to meet people from around the world. Though Pakistan is indeed a long way from Finland if you travel, you are only a click away thru the internet.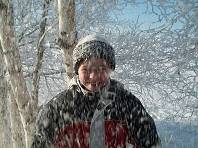 In our small primary school we are trying to find Bosnian penpals for our group of Bosnian refugees at the moment. I hope Kidlink will provide us with these contacts. Keep up the good work, Kidlink people!
Staffan Holmberg, Narpes, Finland
---

From Iceland:
From: Eygló Björnsdóttir eyglob@ismennt.is
Date: October 1, 2000
Dear Patti and teachers in Pakistan!
How lucky you are Patti, to have the opportunity to tell our colleagues in Pakistan all about Kidlink and how lucky they are to have you with them :-)
I wish I could join you, but as everybody knows there is a long way from Iceland to Pakistan :-) But on the other hand, distances are relative. Via Kidlink we try to break barriers like distances and cultural difference to enhance our and our students' quality of life.
I have sometimes thought about how my life would have been if I had not been so lucky to get to know Kidlink and it's opportunities. There I have got lot of friends, (whom some of them I have never met in real life) and they have thought me so much which I have been able to use with my students.
As I am not teaching this year but studying, I have no class to give greetings from, but I am sure my former students in Westman islands would have sent greetings to you all.
http://vestmannaeyjar.ismennt.i s/nem/
I look forward to meet you all here in Kidlink!
Hugs from a little cold but sunny Iceland!
Eygló Björnsdóttir
---

From Iceland:
From: Hilda Torfadóttir hilda@ismennt.is
Date: October 4, 2000
Dear Patti and teachers of Pakistan,
I have been a part of the Kidlink family since early 1998 and it sure changed my life. Patti is like the mother of the family and I am very much looking forward to visit her and her school in February. Good luck to you all.
Hilda Torfadóttir
Akureyri
Iceland
Kidproj-Icelandic Manager
Ađstođarstjórnandi Kidlink -íslenska
---
From Iran
From: Ali Parsa parsa@neda.net
Date: October 12, 2000
To my Pakistani brothers and sisters,
I wish all of you success in your 'Technology in Education Conference'. Patti Weeg has asked me to send you a short greeting message. I can't promise that it is short, but, besides wishing you success, I wanted to talk to you about computers in the schools.
I have studied computer science in Iran and in the US. And I have been working in this field since 1979. I am one of the first users of the Internet in Iran (1991). So you can't say that I am against computers. But at the same time I am against mindless acquisition of computers in homes and schools.
I am sure many of you have seen how young people are attracted to computers, playing games and using the various chat services on the Internet. Do we think this is what we have in mind when we set for putting computers in schools? Is chatting that educational? Is playing games (usually violent ones involving shooting 'the enemy' 26 times a second) what we are to get from computers? Is this the best way to spend the very limited financial resources of our schools? I think not.
My alternative: why not spend the money in organizing a science center in the school? A small science center with hands-on exhibits. And why not organizing a science club, which will take the students to many interesting industrial, technical, and scientific organizations in the form of field trips. The club can arrange for various activities related to science and technology. It might even have a computer branch. Students can go to an Internet Cafe, or some company which provides time on its computers, and work with computers, even chat and play games, in a supervised, and planned way. I hope you would tell me about your ideas and experiences in this regard.
At the end I want to present this poem by the great Pakistani thinker and poet, Iqbal Lahori, to Patti Weeg:
Mowjim ke asoudegi-e ma adam-e mast
Ma zendeh bedanim ke aram nagirim.
(Like waves we will perish if we stop
We live as long as we are restless)
I think she is a real embodiment of this poem and we at this part of the world have many things to learn from her.
Many thanks for your attention and wishing you all a successful conference.
Ali Parsa
Tehran, Iran
parsa@neda.net
---

From Israel
From: Hannah Sivan hannah@boker.org.il
Date: October 2, 2000
Dear Teachers of Pakistan,
Congratulations for your first Conference. This is Hannah http://www.boker.org.il/davids/hannah/welcome.htm
from Sde-Boker http://www.boker.org.il/meida/negev/valbum/album2.jpg Israel. We work and live in a small community in the Negev Desert in the Southern part of Israel.
We know Kidlink and Patti 10 years already and we have learned a lot. I wish you all a most interesting Conference and I am sure that you will learn a lot from Patti.
Shalom to you all,
Hannah
---
From Italy:
From: Isa Bellocchi cdi9ca@re.nettuno.it
Date: September 27, 2000
Hi to all the conference participants!!
My name's Isa Bellocchi and I teach English at Istituto "Don Dossetti in Cavriago, Reggio Emilia (do you know REGGIO CHILDREN? It is famous all over the world because they said in the Newsweek we have the best nurseries school!!!!!!!), but I'm writing to talk to you about my experience in Kidlink, more famous I think.
My students enjoy participating in almost all the Kidlink projects: in particular: Who Am I?, Toe Project. They like sharing letters and opinions with other foreign students. They learn a lot from their experiences. So we always must say: THANKS TO KIDLINK, and especially to Patti Weeg and her collaborators. We have included it in our school work.
BYE TO EVERYONE FROM
ISA
---

From Japan:
From: Tsutomu Iyanagi diyanagi@mail.chabashira.co.jp
Date: September 27, 2000
Greetings from The Earth Club, Shimizu city, Japan to The First National Technology in Education Conference, Pakistan.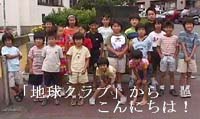 Hello from our kids club in this community! We are 20 members from 7 to 12 years old. We cannot write and read English yet but we can speak picture language well. We want to work together through "Communication for pictures".
Here we, 20 members are!! [Click on the link below to see a message with many pictures for you.]
http://www.iceberg.org/~iyanagi/salad/fl/fl1/earth3.html
We want to be your friends. Patti, thank you for delivering our dream to all over the world. We wish you success on your conference.
Best wishes,
The Earth Club members and T.Iyanagi ( Club assistant )
---

From Norway:
From: Odd de Presno presno@eunet.no
Date: September 26, 2000
Hello friends in Pakistan!
The first child to use Kidlink from Pakistan came in 1996. Since then, we have had many of your children and youth use our services, so it seems high time for you to meet our Patti Weeg face-to-face. I am very glad that this is now happening, and also because I have some dear personal friends in your country. :-)
Now, that I have this short opportunity to talk, I'd like to present a challenge that might interest you:
I know that Pakistan is a country of many languages and cultures. The Ethnologue claims you have 66 (http://www.sil.org/ethnologue/countries/Pakn.html), with Panjabi, Urdu, Saraiki, and Pashto being the largest.
One of our ambitions is to help protect languages and cultures. This is done in several ways:
(a) By giving your language a "place in the sun." See Kidlink's top page to understand what I mean
(b) By including your language and culture in the Who-Am-I? program. This programme also provides systematic exchanges with other languages and cultures. Its contents are explained at
http://www.kidlink.org/k ie/nls/abstract.html
If you are interested in having Kidlink in your language, please browse the information at
http://www.kidlink.org/english/general/language.html.
We have plenty of room, and on behalf of all the other kids around the world: we need you.
Good luck, and have a great meeting!
Thanks,
Odd de Presno
Kidlink Executive Director