Danni Visits Mrs. Lewis' 3rd Grade Students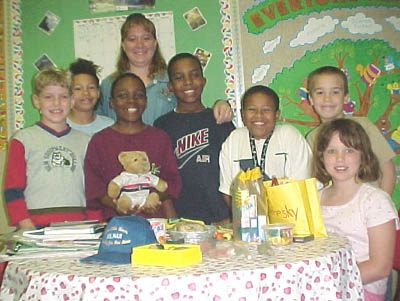 Danni spent Tuesday in Mrs. Lewis' third grade classroom. The class is preparing a booklet about Maryland to put in Danni's box for the rest of the schools on his itinerary to see. They also added 2 crab shells to the box.

Six of Mrs. Lewis' students are in Mrs. Weeg's computer class. They also saw Danni and the content of his box on Friday.
Mrs. Lewis describes how the class made their Maryland book.