Mrs. Campbell's Class
...has friends in American Samoa!
January 27, 2006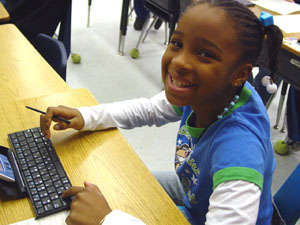 Dear Maria
Hello. My name is Dabreona. I live in the United States. I am in second grade. I like to sing , dance and go to the park. What do you eat? What do you like to do? How do you talk? How do you write? I like your name . It so so pretty. I'm cool to hang out with.
Your friend
Love,
Dabreona
---
Dear Tama,

Hi, my name is Max. I live in the United States. I am 7 years old and I am in the second grade. I like to watch TV. What kind of language do you speak? What do you eat? How do you write?

Your pen pal,
MAX
---
Dear Louise,

Hello. My name is Shelby. I live in the United States. I am 7 years Old and I am in second grade I LIKE TO READ AND I LIKE TO RIDE MY BIKE AND I live on a farm and my mom is 42 and my brother is 10 and my sister is 12. I have a dog . What is your school like?

YOUR pal,
Shelby
---
Dear Oianata'i,

Hello, my name is James. I live in the United States. I am 8 years old and am in the second grade. I like to ride my bike and jump it. Do you play any sports? What is it like where you live? Tell me about the weather.

Your friend,
James
---
Dear Deantha,

Hello ! My name is Lauren. I live in the United States. I am in the second grade. I like to play games like Sorry and Strawberry Shortcake. What is it like there? What school do you go to?

Your e-pal,
Lauren
---
Dear Josslyn,

Hello . My name is Taylor C. I live in the United States. I am 8 years old and iI am in the second grade. I like to play . Do you have any friends? Do you like to play, too? I have a dog and a cat. Do you have cats and dogs?

Your e-pal,
Taylor
---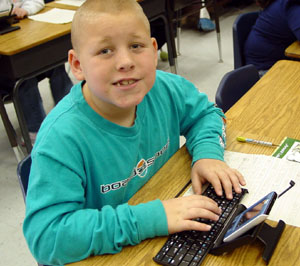 Dear Roderick,

Hello My name is Bryce. I live in the United States. I am 8 years old and I am in second grade. I like to play soccer and football. What do you play? Do you like it there? What does your school look like? What. do you like to do?

Yours truly,
Bryce
---
Dear Kadrenna,

Hello. My name is Stephanie. I live in the United States. I am 8 years old and I am in the second grade. I like Spongebob Squarepants. What language do you speak? We will be best friends. I am also in Girl Scouts.

Your friend,
Stephanie
---
Dear Montell,

Hello, my name is Joshua. I live in the United States. I am 8 years old and I am in the second grade. I like to play tag with my friends. Do you like to play with your friends? I ike to play tag with my friends. What do you like to do with your friends?

Your e-pal,
Joshua
---
Dear Ethan,

Hello! My name is Brady Knight. I live in the United States. I am in 7 years old and I am in the second grade. I like to do my homework after school. Is it cold or warm there?

Your e-pal,
Brady
---
Dear Tunufa'i

Hello! My name is Taner. I am a boy. I live in the United States. I am in the second grade. I like to play tag with my friends. I like pizza with my dad. He gets pizza from Pizza Hut. Do you like pizza? Do you have a dog? Please tell me about your school. Your friend,
Taner
---