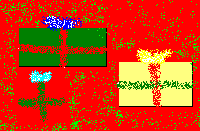 My Best Christmas Present
By: Gerrod
My best Christmas present is my Sony PlayStation 2. I got it when I was 7 and now I'm 10. It was my first present I opened that year. My mom brought it in the house and she said it was my cousinís present and it wasn't wrapped. Then I got sad because I asked her for one. Then on Christmas I found out it was really mine!
My Mom and Dad helped buy it together. First my mom was going to pay $202 to buy me a Sony PlayStation 2. Then my Dad found that my mom was going to pay all that money so he paid $101 and my mom paid $101 for it. Then my dad came to my house and gave me a lot of games. When I opened the PlayStation 2 I ran in my bedroom and started to play it. I was really happy!
My PlayStation2 is special because it's challenging. Also it's special because it was the first present I opened that year. Usually my mom wouldn't get me video games like a PlayStation 2 because they cost too much money. When I asked my mom for a Gameboy Advance she said, "It is too much money." But this time she and my dad bought me a PlayStation 2 which cost $202 and the Gameboy Advance which cost $132. I didn't care if I didn't get a Gameboy Advance.
I still have my PlayStation2 but, sometimes it messes up. When I don't play it a lot because I have homework, then I turn it on, it messes up. Sometimes when it messes up I get upset and start yelling. Also when it messes up I kick it or punch it. Now I found a way to keep it from messing up. I do my homework at school then when I get home I can play my PlayStation. When it still doesn't work I tell my mom and she says, "It's getting old.Ē I'm really happy I have my PlayStation.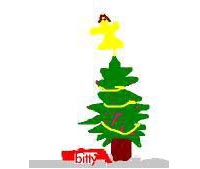 My Best Christmas Present
By: Bethany
My best Christmas present ever was a Bitty Baby from American Girl. Their products are very cool and nice. Also they are very soft and cuddly. I named my Bitty Baby Autumn. She is very warm. She is almost like glass. She has brown hair and blue eyes and she is tan. Her lips are a really light pink. She mostly stays wrapped up in a blanket.
The person who gave it to me was Santa Claus. Santa Claus gave me my Bitty Baby when I was 8 years old. He dropped it off on Christmas eve while I was sleeping. When I opened my present I felt a happiness coming on. I jumped up and down. I showed my whole family my new baby. I just couldn't stop holding her. I felt so wonderful inside. From that day forward I take her everywhere with me except to school. We can't bring toys to school and I wouldn't take her there anyway because she would get messed up and the kids in the school would probably make fun of me. But I still take her everywhere else.
I have had my Bitty Baby for a really long time and she is always there. My Bitty Baby is really small and I can hold her. She is really special to me. On Christmas I got a Christmas outfit for her and it was red with green Christmas trees on it.She also has a silver shawl. My Bitty Baby got a toy which was a Christmas tree that you build. When I had got her on Christmas a little tan bear was in the box and I also take her everywhere my baby goes.
Yes I still have my Bitty Baby and she still looks new. Every Christmas she gets a new outfit which is just so wonderful. I love my Christmas present. Whenever I'm sad I feel like she is really real, and that she is there for me. The end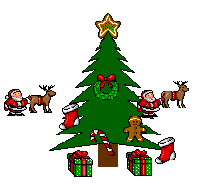 My Best Christmas Present
By: Katelyn
My best Christmas present ever was new dress boots. I was 9 years old when I got my new dress boots. I got them from JC Penney's. They are light brown. They were stylish and they were pretty. I wore them with an outfit that was very cute. I wore them when I went out dinner one time.
My mom gave them to me because she knew I would love them a lot. When I opened the present it felt like I was going to faint right in the middle of the floor. My mom said, "What! Are you crazy or what?" I felt stupendous when I opened my present. I showed my whole family my new shoes. They were like, "Oh my gosh I like your new boots." I knew they were boots because the box was very heavy.
I don't have them anymore because they got too small for me. I felt very sad because I couldn't wear them anymore. I gave them away to my cousin and my cousin really loves them a lot. She's wear's them all the time to school and where ever else she where's them too.
My boots are special to me because I liked to wear them a lot. On Christmas Eve I go to my grandmother's house to have a dinner. I wore my boots to the Christmas dinner. We had lots of food and drinks. My whole family came over for dinner on Christmas Eve. I looked really nice in my new boots.