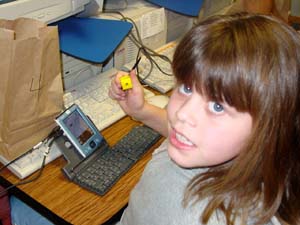 Students put 8 colored blocks in their paper bags and noted the number of each color. They discussed which color was most likely to be drawn from the paper bag given the amount of each color. The student in the picture guessed that she was most likely to pull a yellow block from the bag since 5 of her blocks were yellow.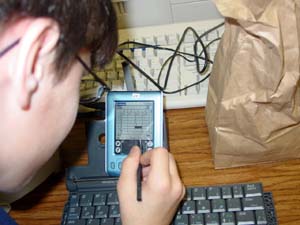 This student had 5 blue blocks in his bag and felt certain that he was most likely going to pick a blue block when he took a block out of the bag. He had one white block and knew that this color was least likely to be pulled from the bag.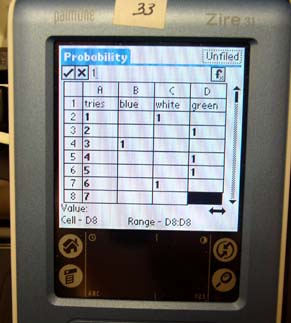 The student who used the program, Cells, on this Palm handheld had more green blocks in his bag than blue or white. He can see this very clearly in his Cells spreadsheet.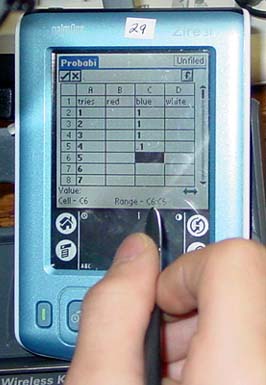 The student who used this Palm handheld and Cells, had more blue blocks in his bag than red or white blocks.