Dear Mrs. Weeg and Mrs. Goldman.

I went to my school today. And I received Goldman's CD. Soon I look at the video letter and the greeting card. It's wonderful!!! I was glad!!! I will show this video letter and greeting card to mu students when we go back to school at January 8. I thank you veru much.

Takayuki.
---
Dear Mrs. Weeg and Mrs. Goldman.
Now I received the many question of your students. I'm very happy. Soon I will send them the response.
Today (January 8) I showed my students your video. They were very glad. Then they wrote messages to your students.
Please read it: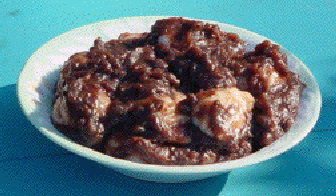 Our friends in U.S.A
I ate "Omochi" on New Year's Day. Your houses are very well. It's very vold here. Is it cold in U.S.A? I like Mrs. Goldman very much. Bye. Hitomi.
Our friends in U.S.A
I'sorry, I can't understand well what you say. How did you spend New Year's Week? Bye. Taiki.
Our friends in U.S.A
Today I watched your video. Thank you so much. You made the houses very well. Are they American Indian's house? How did you celebrate New Year's Day? Bye. Minori.
Thanks. Takayuki.