Tell Us More About Survival School
---
Dear Mr. Dave, Hi, How are you doing? I am fine. I hope you don't shave your beard. I think you look good in a beard. Yea!! Will you please tell me more about this Winter class you are taking? Well, got to go!! BYE!!
Your friend always,
Nickle
P.S. Please write back soon!!! BYE!!
---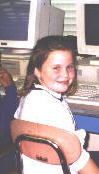 Dear Mr.Dave,

Hi How are you? I'm fine. I'm sorry I've not written in a long time. I was writting a homepage. I liked writing a homepage. Does your son like to play sports? I like to play softball. When are you coming back? Well got to Go!!

Your Friend,
Kaley

P.S. Write back soon!
---
January 25, 1996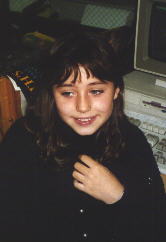 Dear Mr. Dave,
Hi this is Ashley Roberts . I think that the people playing basketball on the ice is neat. I wish that I could do that to if I would ever go to Antartica . Actually I have never been to anywhere out of the United States of America . I just want to go to the Bahamas . When are you going to survival school? How long are you going to be there ? And what really are you going to do there or are you going to learn about how to survive in the wilderness ?
Your Friend,
Ashley
---
January 29, 1996
Dear Mr.Dave,
My name is Kaley. How are you? I'm fine. Did you get my letter? I got yours a couple days ago. Did you survive survival school? I think I heard you did. Do you like to write letters? I do. I like to go outside and play at our new playground. Well got to Go!! BYE-BYE!!
Your Friend,
Kaley
---
Patricia A. Weeg
pweeg@shore.intercom.net Return to Global Classroom