Mrs. Weeg's Shoebox
In my shoebox I would put these items because they best describe me:
1. a computer diskette - This really tells who I am because I am using the computer *all* the time. I love to meet new friends around the world.
2. a good book - I really, really love to read good literature. I think I would put a paperback copy of "The Little Prince" in my shoebox. My mother gave me a love for reading.
3. a chocolate candy bar - I **love** chocolate!
4. pictures of my five children and my husband, Jim. This is my family and I love them dearly.
5. a coffee bean - This is how I start my day - coffee.
6. a keychain with the Christ on Corcovado Mountain in Rio de Janeiro. I went to Brasil last summer and met so many of my special KIDLINK friends there.
7. the rosary ring from my friends in the United Kingdom. I visited the Cedars Primary School in London in 1995.
8. a piece of paper with my name written in Hebrew characters. This was given to me by my friend, Hannah Sivan, from Israel who tried to teach me how to write my name in Hebrew when we were in Brasil together last summer. She is my dear friend.
9. a beautiful stone paperweight from Pakistan - This was sent to me from our friends in Pakistan, Ragni and her family.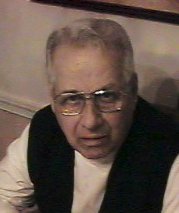 10. a little wooden rocking horse that my daddy made for me. He is very handy with wood.
11. from my city - a stuffed toy crab! Maryland, especially the Eastern Shore where I live, is famous for delicious steamed crabs. Yummy!
---
Search The Global Classroom
---
Patricia A. Weeg
pweeg@shore.intercom.net Return to Global Classroom