What is a Ham Radio?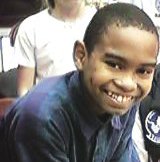 July 23,1996
Dear Mr Matt and Mr Dave,
My last day of summer school is tomorrow. I hope you write back tomorrow. Mr. Matt you are not crazy. My favorite football player is Jerry Rice. Thank you for sending us the picture of the chapel. You're nice. I live on XXX Street if you want to call me, my number is XXXXXXXX I hope call me. Mr Dave can you visit me so I can meet you face to face. What part of Texas do you live in, Mr. Matt ? I like the way you signed my letter it said Crazy Matt. What is a Ham Radio? Do they have schools in Antarctica?
Your Friend,
Michael stands for M*I*K*E
Hi M*I*K*E*,
Oh yes, I have to be crazy, or I would be where it is warm and the nights last only a few hours, and not a few months. There is still time to go fishing or play football before school starts again. There aren't any real schools here in Antarctica (except that I heard people from Argentina have a place here on the ice that has families and schools). However, different people teach classes on art, martial arts, ceramics, and stuff like that.
My home is outside of Houston. Dave can tell you more about Ham Radio, but people talk to people all over the world with ham radio sets in their houses. Glad you liked the chapel photo. I go there every Sunday (except for once). Inside, there is a stained glass image of a penguin sitting next to a Bible. It's about my supper time, so gotta go. Bye.
(see you real soon)
Matt
Hi Michael,
Ham Radio is also called Amateur Radio. In order to get a license, you must take a test. The license allows you to talk on many different types of radio systems. A few years ago before they got phones here, the only way to talk with the USA was with Ham short-wave radio. They still have a radio setup here, but it is not used as much as it was in the past. I do not know of any schools in Antarctica for kids. In McMurdo there are no kids or pets.
I will most likely visit Mrs. Weeg's school after I return. Possibly if you go to Delmar Elementary we will get to meet.
Thanks for writing,
Dave
July 23, 1996
Dear Mr. Dave and Mr. Matt,

I loved to read your letters. I hope you will have a safe trip home. I will be getting a computer to talk to you all the time. Then I will send a picture of my dog Kelly. She is part dachshund, German Shepherd, and part beagle. My house is a two story house. My friends don't believe me but I have an elevator in my house. What year did you arrive? I like how you signed your letter.

Your Best Friend,
Keith Bailey

Hi Keith,

Thanks for the safe wishes home. I won't be leaving here until November. Hope you learn to work the computer machine better than I can. That sounds like quite a dog you have. I would certainly like to see a picture of her. I believe you when you say you have an elevator in your house. I also live in a two story house, but I have to walk up the stairs. However, sometimes I try and slide down the banister if my wife isn't home. The first year I arrived here was in 1986. For this job, we came in November, than went home for Christmas, and then came back here in January. Hope your summer is a good one. Bye.

Matt

Hi Keith,

You must have a special house to have an elevator. I hope you get a computer, but do not be disappointed if it does not happen quickly. Remember that computers are expensive, and many people do not have them. If you get one, I hope you will use it to help with your school work.

I arrived here for this trip in January 1996. I should be getting back to the states in November. I plan to warm up for a few days in New Zealand on the way back.

Thanks for writing,
Dave
David Hess NK3T


dhess@shore.intercom.net Presently living in beautiful downtown McMurdo, Antarctica.
---
Search The Global Classroom
---
Patricia A. Weeg
pweeg@shore.intercom.net Return to Global Classroom