Little Rain in Antarctica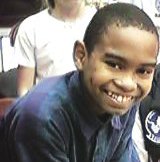 Dear Mr Dave,
Is Mr. Matt still writing because I want to hear from him too. Thank you for the letter. Do you have videos games? Well here we do, we have a sega, super nintendo, play staion, and a regular nintendo.

Last night it rained so hard the road started to flood. I go to church. After church last night I found a baby kitten under a bush. I would have kept her but my aunt is allergic to cats. Do you have any pets like a snow dog or something? Well I do I have a dog her name is Missy. She is sweet. I hope you like this letter. I am putting as much heart in this letter. I hope you write back.

Your friend,
Michael Gale

Dear M*I*K*E*

The sun is beginning to show that it still might shine again. Boy, our names are floating around the computer web pages now. I even saw the photo of the chapel. You know what? When we send the e-mail letters out, they go to the United States over a satellite network. Well, the satellites send out radio signals, but some of it leaves the Earth. So those web pages are now floating in space somewhere. Maybe 10,000 years from now people on some other planet may pick up those radio signals, and read the web page. Oh well, got to think of something down here in Winter wonder land. Bye.

M*A*T*T* who wants to walk on the moon and eat some fresh ice cream and is now wandering around the ozone-depleted area of this whole big wide world.

Hi Michael,

I have a gameboy here, that I borrowed from my son Zach. I brought a few games, but I usually play Tetris. He has a Nintendo, a Super Nintendo, and a game gear. He also has some computer games. I also play some computer games once in a while.

I have a dog and cat in Snow Hill, but we are not allowed to have pets here in McMurdo.

Last January we have some rain here in McMurdo. It was the first rain in 24 years. It snows here often, but it is usually fine and powdery, and does not accumulate much.

Thanks for writing,
Dave
David Hess NK3T


dhess@shore.intercom.net Presently living in beautiful downtown McMurdo, Antarctica.
---
Search The Global Classroom
---
Patricia A. Weeg
pweeg@shore.intercom.net Return to Global Classroom