Summer School is Almost Over
July 23, 1996

Dear Mr. Matt and Mr Dave,
We only have 2 more days of school left after today. Did you play any sports when you were growing up? I like the way you signed everybody's letter. Did you (will you) celebrate your birthday in Antarctica? We saw a picture of the chapel. We saw Mt. Erebus when the mountain was smoking.
Your friend,
kevin
Hi Kevin,
Wow! Only two more days! I never did play sports. Most people do, but the thing I like to do best is travel. South America is the only Continent that I haven't visited, although I have been only to one small town in Africa, have never been to China or to India. I did go to Russia four years ago and saw a launch of three men. Yes, I turned 50 here last April. You can bet that I won't be here on my 51st birthday. Hope you liked the pictures of the chapel and of Mt. Erebus. When I was your age I could not have told you anything about Antarctica, much less about a smoking volcano. You are doing great. Enjoy your time off. Bye.
Matt
Hi Kevin,
I imagine everyone is happy about getting out of summer school. I hope you enjoy the rest of the summer. When I was growing up, I enjoyed football, basketball, ice skating and skiing. I had a birthday here in June. They have a birthday dinner every month for everyone who was a birthday during the month. It is usually a very good dinner. Some friends also had a little party for me on my birthday.
Thanks for writing,
Dave
July 23,1996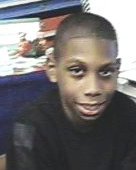 Dear Mr. Dave and Mr. Matt,

How are you men doing? It was nice hearing from you. Do you know that summer school is almost over? It ends this week. This might be my last day writing to you guys. What kinds of games do you play? I like the way you signed your name on everybody's letter, Mr. Matt. I hope this is not my last time hearing from you. Have a nice day.

bye
Your friend,
Jarrell Chandler

Hi Jarrell,

We are doing ok. There is a little more daylight everyday now. Sometimes you can see the mountains. But I will sure be glad to eat a t-bone steak and drink some fresh milk. It is great that school is out. We will still be here when school starts up again, so maybe you can send some more mail to me. Generally, I am not much into games. My wife and daughters play a bunch of different ones, but I like to read or write stories. Have fun for the rest of the summer. Bye.

Matt

Hi Jarrell,

I heard that the summer session is almost over. I imagine you and your friends are happy to get out of school. I hope you have fun the rest of the summer.

I have a solitaire game on my computer that I like to play. I also have a few games and a Gameboy here, but my favorite is Tetris.

Thanks for writing,
Dave
David Hess NK3T


dhess@shore.intercom.net Presently living in beautiful downtown McMurdo, Antarctica.
---
Back to Connecting from the Ice
---
Patricia A. Weeg
pweeg@shore.intercom.net Return to Global Classroom