"I can't stop saying thank you..."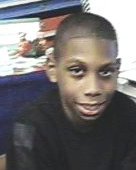 July 24, 1996
Dear Mr. Matt and Mr. Dave,
We had a project. We had to make a cage for this animal. We made it out of newspaper. Me and Paul were partners. Mr. Matt thank you. You are a funny man. Could you write some funny jokes on my letter too? I really like when you write to me. I wish I could write to you all of the time. Thursday July 25, 2996 is our last day of school. Hope I hear from you soon. I did not like summer school until I wrote to you men. I always wake up in the morning looking foreword to writing to you men. I would like to see you. If you are in Salisbury could you stop by North Salisbury School and ask for Jarrell Chandler. Well this is my last day writing to you. If I hear from you two I will be so happy. The feeling of not touching these keys again makes me sad. If I could give you something I would for writing back to me. Thank you for all of your letters. You did not have to write to me but you did. I just can't stop saying thank you. The Olympics have started. Well bye!
Your friend,
Jarrell Chandler
Hi Jarrell,
You have given me something by writing to me. Even though I was slow to write back, you guys have cheered me up quite a bit. Mrs. Weeg told the real Matt the one that has the garbage truck the one with the pink pokka dots and the purpol stripes to look on the web page, and there you were. Wow! Your picture is going all over the world and when I was your age I just had my picture in the newspaper for being last in a soap box derby because my wheels fell off. After I arrive back in the States I plan on visiting Mrs. Weeg and her students, so when I go there she can let you know. Keep playing with the computers every chance you have, because you will need to know more and more about using them as you get older. Sometime after school starts, you might have another chance to write to me. If you do, I will write back, or the real Matt that has the garbage truck the one with the pink pokka dots and the purpol strips might sneak in and write. The real Matt calls me londomat. Keep up the good work. Bye.
londomat, the brother of the Real Matt, who has a garbage truck that has pink pokka dots and purpol stripes.

July 24, 1996
Dear Mr. Matt and Mr.Dave,
Our classroom did a project last week. We were making a cage for an animal. We made them out of newspaper and tape and it was very fun. We were in groups of four and after we got done we put our projects on the stage.
We only have one more day of school left. I wish I could keep on writing to you all the time. Last night I went to a park I was just riding my bike around there. Last night I rode my go cart and dirt bike. I like riding stuff like that. Sometimes I ride in the road or sometimes I ride in the dirt. I played a little bit of baseball and a lot of basketball. I played a one-on- one with my cousin. Most of my cousins like basketball. I have so many cousins it's not funny. I have about thirty cousins or more but I do not have a brother or sister.
My birthday is August 13, 1984 really I want a trampoline and a swimming pool and a BB gun but my grandparents won't let me get one because they will say that I would shoot my eye out or somebody's eye out. I told them I wouldn't shoot nobody's eye out or mine. If I couldn't get a BB gun I want to get a sling shot. I was getting ready to go bowling last week.
Your Friend,
Paul
Hi Paul,
Finally, one last day of school. Sounds like you and Jarrell did a lot of work on your project. Enjoy the basketball and the dirt bikes. Thirty cousins - you guys could have about three baseball teams or several basketball teams. I never had a brother except for the Real Matt that drives a garbage truck that has pink pokka dots and purpol stripes, but I have two sisters. Between sling slots, BB guns and bowling, you have enough to keep you busy. Hey - I saw we made the web. What a surprise. Have a happy birthday. A week after your birthday will be when the first airplane is supposed to fly here. Well, I have one more letter to answer before they close the food place, so see ya later gator.
Londomat the one who has ice for brains.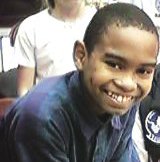 July 24,1996
Dear Mr Dave and Mr Matt
Thank you for the letter. I sorry you did not receive one of my letters. I know this one is getting to you. WellI gotta go
Sign,
Mike
Hey M*I*K*E*
I think I received all of you letters now. Since it is supper time and I just wrote you a few minutes ago on another letter to Mrs. Weeg, I will close for now. Thanks so much for writing. People like all of you who care to make a couple of old guys happy who are in Antarctica by writing letters make the world a better place. See ya.
M$A$T$T$ ha! fooled you. You were expecting M*A*T*T*, but I like $ better.
Hi Jarrell, Paul and Mike,
I wanted to let you know I received you letters. This has to be a quick reply, because I need to get to bed and get up at 3:30 in the morning. I am attaching a new photo that Mrs. Weeg has not seen. It is of me when I was camping on the ice shelf last summer. This was taken early in the morning as I was drinking my coffee. The cup had ice forming on the outside of the cup.
Possibly Mrs. Weeg can let you read about my snow school camping trip, she has a page about it.
Have a good summer,
Dave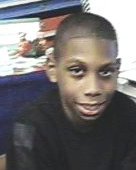 July 25,1996

Dear Mr. Matt and Mr. Dave

It looks like I'll be writing to you. I am so happy. This morning I walked in the classroom and ask the teacher did I get a reply from you. So how are you doing. I hope fine. Do you know this is the funniest thing I did. It make me feel happy. I wish you were down here so that I can talk to you. I am saving all your letters. If I never came to summer school I would not be talking to you today. But I do want to do good in school. This keeps me occupied. I like talk to you. My hand feel good touching these keys again.

Do you know how to swim? I do. I am a good swimmer. I know how to swim under water and on top of water. Do they have snow down there. What do you do in the dark. Do you like the dark. Why or Why not! If you can live in the dark I think I can too! In sounds fun. See you later, bye.

Your friend,
Jarrell Chandler

Hi Jarrell,

How have you been since school got out? I will still write to you, but it will only probably be about once a week. We have been having warmer weather here, and the sun is showing signs of coming out. Each day, the days are a little lighter. I like swimming. It will be nice to go swimming again once I leave here. No, I don't like the dark much, at least not for this long of a time. It is really hard to get used to. Most of my activities have been indoor, but there are some people who have gone skiing in the dark. Some people play basketball or go bowling or work out in the gym. It was good to see another letter from you. I will be looking forward to receiving another one. Bye.

MattHEW a NOSLEN, the crazy iceman who lives in a world where Jarrell is upside down.

Hi Jarrell,

I am doing fine. We have snow all around us. There are glaciers here with snow that has packed down into ice and is thousands of years old. I do not mind the dark. We are getting some gray light near noon. In three weeks, we will get our first sunrise of the spring. There is enough light to see the snow on the mountains across the sound. I continue to work even though it is dark, I just need to use a flashlight sometimes. Most of my work is inside, but I spent the entire day Monday outside in -30F temperatures. It was not bad until the wind started blowing.

I am glad you enjoy writing, and I hope you will be able to continue to write.

Take care,
Dave
David Hess NK3T


dhess@shore.intercom.net Presently living in beautiful downtown McMurdo, Antarctica.
---
Search The Global Classroom
---
Patricia A. Weeg
pweeg@shore.intercom.net Return to Global Classroom