Ashley's Home page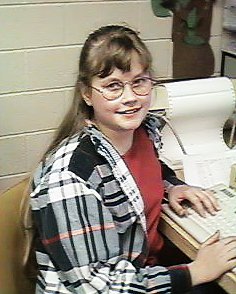 I have a horse. My favorite hobby is horse back riding. My horse's name is Confetti. I have 3 dogs, 1 cat, 1 horse, and 6 rabbits.
I have 1 brother. My Grandmother lives with me. And I have a mom and a dad. My brother's name is Matthew. I like to watch T.V.. I like Kidlink. I have my own computer. I have my own room.
I am 10 years old. I am in 5th grade. I also like to read. If I had to pick a favorite animal it would be a horse. This is all about me!
Ashley