To add an image to an eBook, click on "Book" and then "Insert Image."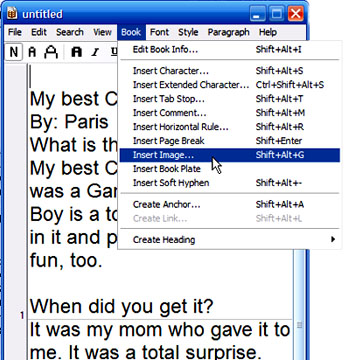 A small "Insert Image" window will open. Click on "Choose file." Another small window will open where you can browse folders to find your image. Click on "Open."
After you lick on "Open" your image will show in the "Insert Image" window. Click "OK" to insert your image into your eBook.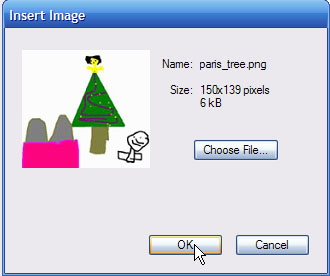 Your inserted image now shows on the eBook screen. Notice that the image fills the entire screen's first page for the eBook. If you want room to show a title and author on the first page, save the image in a smaller size. The picture in these screen captures is 150 pixels wide and 139 pixels high which is still too large to allow room for a title and author's name.